Administrator
Staff member
Administrator
If you have not read the rules, that does not mean you should not keep them !!!
The rules is very simple !
1.
in order to make post you must use one of the prefixes like in photo bellow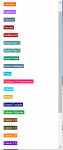 2.
Your topic include the type of your server like: [L2OFF] or [L2J]
3.
You can BUMP (Bring up your topic/post) your topic every 24 hours.
The button is in the upper right corner​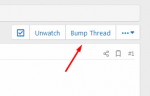 4.
Advertising other servers in a competitive server topic is not allowed.
5.
Flames and spams are not allowed.
If your thread get flamed, just report the flamers in
Report Section
and we will take actions.
​
6.
Outrage and insulting in topics is not allowed.
Please notice that this section is only for server reviews, you are allowed to express your opinion, positive or negative, but without using outrage and insults.
Please respect other people work.
Last edited by a moderator: