Global Moderator
Staff member
Global Moderator
Hello MMOTOP.eu community.
This is a guide how to buy advertising for your server in our site !
1st) Press at Advertising button

2nd) After you have to choose the advertise you want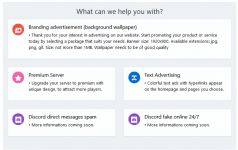 3rd) You have to Login if you have an account or Register if you haven't
4th) Lets say that we select the "Text Advertising"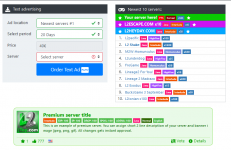 5th) Complete the requirements you want the advertisement to meet and press "Order Text Ad" or order the ad you want
*Note forum account isn't the same as the account that needs to buy advertise
I hope that i help !
Enjoy our forum and thank you for choosing us!
Last edited: